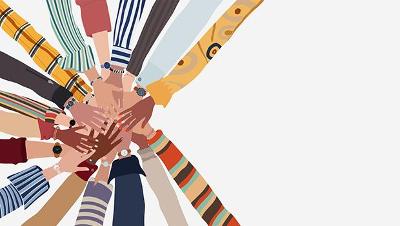 ASSIST accepts referrals for people whose partner, or ex-partner, has been charged with a domestic abuse offence by the Police and a case is progressing through court. We get most of our referrals from the Police however, we also accept referrals from other agencies and directly from people who need our support.
Our service is for everyone, regardless of their gender, age, ethnicity, sexuality, religious beliefs, disability or immigration status.
You can choose to speak with a female or a male Advocacy Worker.
We have access to interpreting services for anyone who does not speak, or feel confident speaking, English. We also have access to British Sign Language and other services for those with hearing or visual impairments. Our letters are also available in other languages and formats.
Not everyone referred to us will identify as having experienced domestic abuse or feel at risk from their partner/ex-partner. We support people no matter how they feel.
If you want more information about making a referral, please contact us.
Children and Young People
Our Children and Young Person's Advocacy Workers (CYPAW) supports children and young people with the court process. We can support:
Children and young people (of any age), who have witnessed domestic abuse and may need to give evidence at court. We can only accept referrals if the parent or primary care giver is getting support from ASSIST.
Young people aged 20 and under who have reported domestic abuse within their own relationship to police.
What is Domestic Abuse?
In Scotland domestic abuse is any form of physical, verbal, sexual, psychological, financial abuse, coercive control or stalking and harassment, which happens in a relationship between partners or ex-partners. The abuse can happen within the home or elsewhere, including online or other types of communication (texts, letters, emails, Snapchat etc). Someone can be charged with a domestic abuse offence if the police have enough evidence that a crime has been committed. You don't have to be physically abused for your partner or ex-partner to be charged with a domestic abuse offence. You may have been verbally abused, threatened or experienced controlling behaviour over a period of time.
If you think you might be experiencing domestic abuse and want to speak to someone, please see our FAQ's.